Landscaping has begun to involve a lot more than just grass and flowers; more and more creative ideas for landscape stone have begun to crop up. Here are ten of the most popular.
1. Drought-Fighting Lawns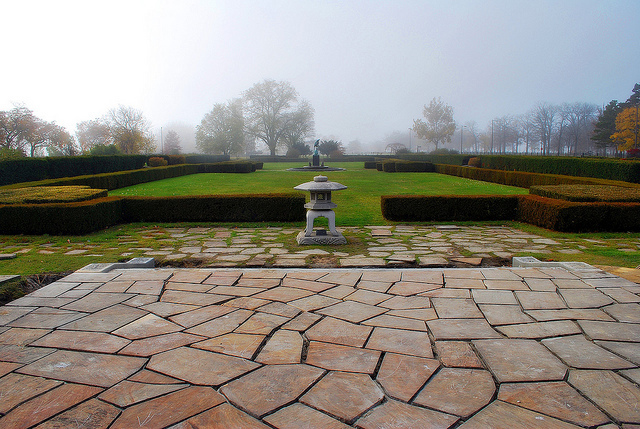 If you live in a dry area, or are just sick of water bills that grow with each passing summer, use large landscape stone pavers to make an attractive, drought-resistant lawn. Some hardy, water-sipping plants will give your home curb appeal, and your wallet a break.
2. Build an Eye Catching Walkway From Your Driveway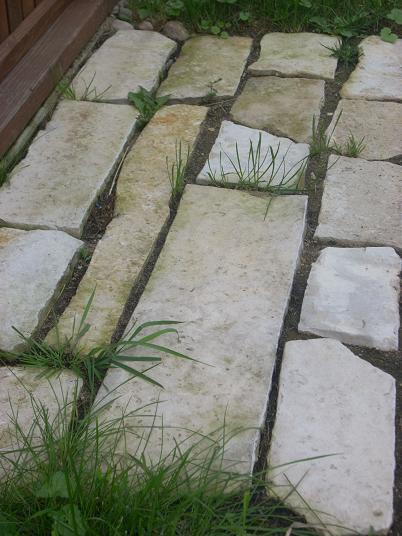 Landscape stone can blend in well with any driveway material, from asphalt to gravel. If you're looking for something a bit more attractive and easy to care for, use landscape stone to create a beautiful walkway to your front door or back yard.
3. Stones Become Steps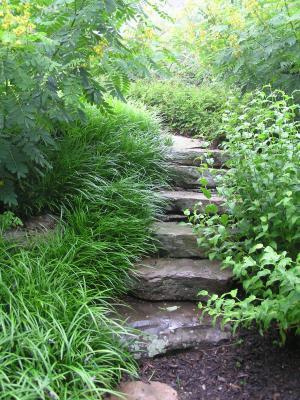 If you've got a gentle rise on your property, use landscape stone to build steps. It's both a natural solution and one that can offer a much tougher and more crack-resistant method than concrete. It also lends itself well to more "wild" type gardens.
4. Ring Your Beds With Stone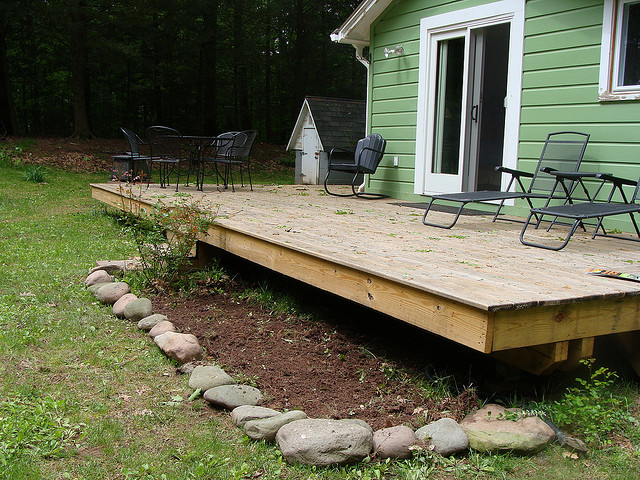 Highlight your garden and your flowerbeds by ringing them with landscape stone. Choose a light-colored stone to create a beautiful color contrast, and help delineate between your flowerbeds and your lawn for landscaping purposes. It will also help keep plant food and other needs in your flowerbeds, where they belong.
5. Install a Classic Stone-Paved Driveway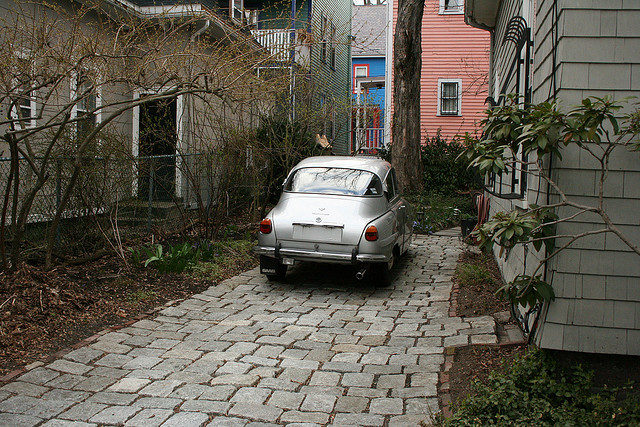 There's nothing that adds a touch of elegance to a house like using landscape stone to pave your driveway. It's also a much simpler repair job, as you just need to remove the stone if it cracks, not repave the whole driveway. Just make sure the stones are strong enough to take the weight.
6. Cover Unsightly Drainage Pipes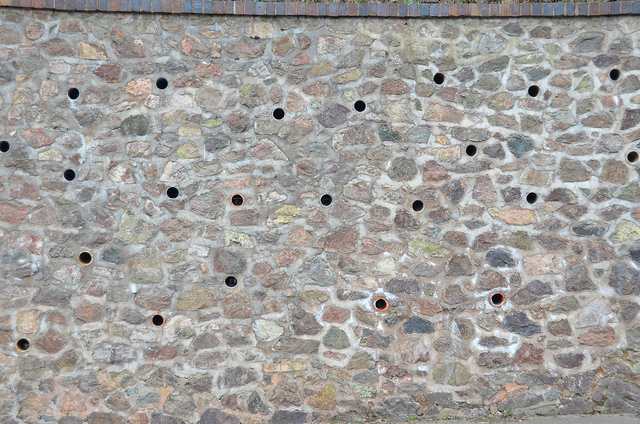 If it's necessary to have a drainage pipe on your property, there's no reason you can't use landscape stone to create a small wall or blind to cover it and integrate it more naturally into your home's design.
7. Create and Highlight Shapes in the Grass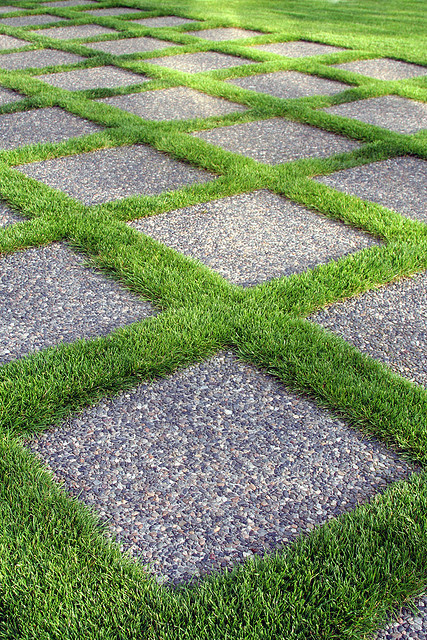 With careful manicuring, and creative use of gravel or pavers, you can put shapes on your lawn or in gravel walkways that offer a unique and compelling effect, such as sharp lines or circles. Your garden visitors will feel like they're walking on lilypads instead of through a simple grass path.
8. Add an Easy-Care Patio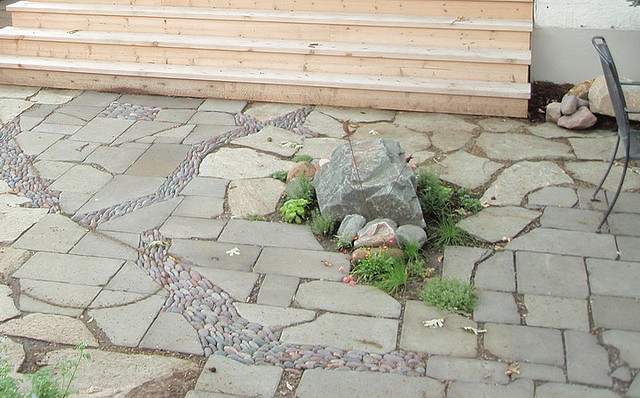 Landscape stone can be used to build a patio much more simply than concrete, and it's both hard-wearing and easy to care for, with fewer cracks and a more natural feel.
9. Construct Walled Beds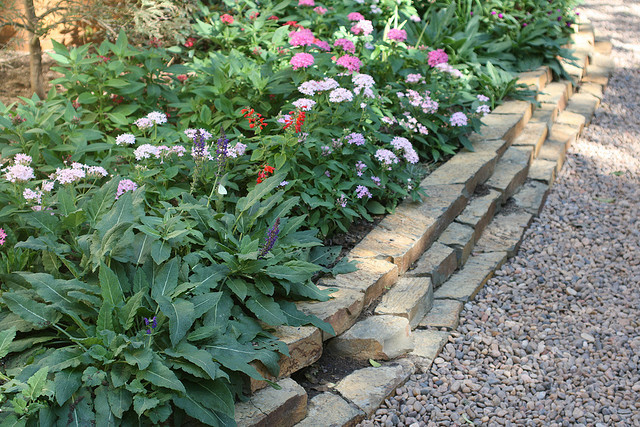 Landscape stone can be used to create more beds for your garden, or give them some more height. Consider building one in the middle of your lawn with a little height, then filling it with soil to plant flowers.
10. Use Them for Mulch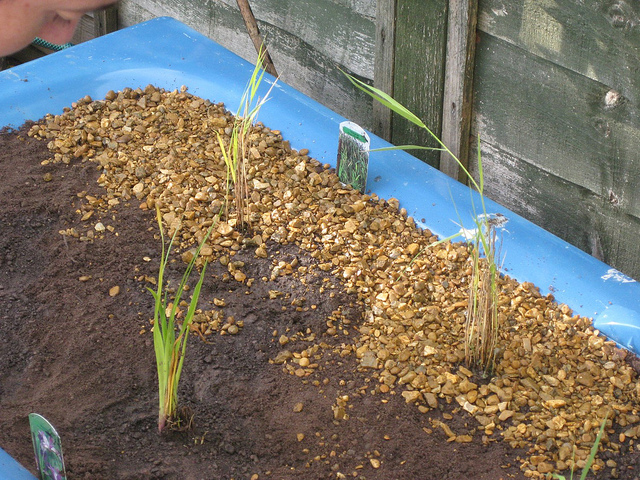 Finally, landscape stone can serve as a useful mulch, allowing you to better control your plants and highlight your landscaping.
If you're looking for the best landscape stone, look no further than Westminster Lawn. They have the highest-quality landscape stone, whether you're aiming to accentuate a flowerbed or build a new, natural feature for your home.
Photo credits: eam31, Gardening In A Minute, Field Outdoor Spaces, slowitdown, IBBoard, Bart Everts, Catskills Grrl, Landscape Design Advisor, fourthgradetechie, colorblot