If you want great curb appeal, a refined look to your landscaping, and dollar for dollar increased value for your home, then you're going to love these mulch landscaping ideas to give a polished touch to your trees, shrubs, and beds. While mulching is important for its aesthetic appeal, it is a necessity for the health of your plantings, as well.
Different Types of Mulch | Mulch Landscaping Ideas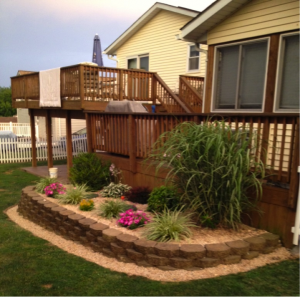 Mulch can be either organic, as in the case of shredded wood with compost, or inorganic, as in various decorative stones. While inorganic choices will last longer, there is still some maintenance to consider. Weed seeds will blow and find their way into any surface, so some weeding, either by hand or chemically with Roundup, is necessary. Every few years, the top should be restored with a light layer to compensate for the settling and sinking that occurs over time. Inorganic materials should be spread at a depth of 2 – 4 inches.
Organic mulches need to be replenished more often, either each year, or every other year. The organic components break down, which enriches the soil for nutrients. An existing mulch bed should be top-dressed with 2 – 3 inches of mulch. A new bed should be established with 4 – 6 inches. Be sure to leave space at the base of plants, you don't want to bury them. If you are laying Playground Chips for a recreational area, 6 inches is the recommended depth, as it is to be a cushion for falls.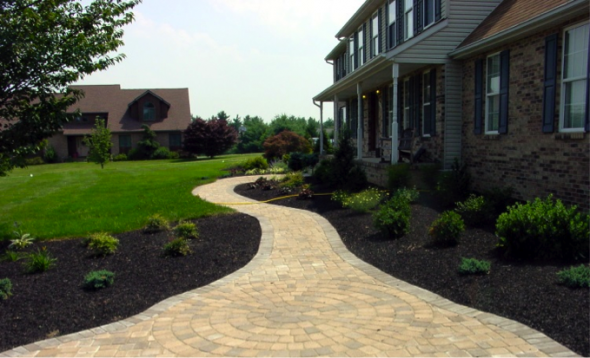 Form Follows Function | Mulch Landscaping Ideas
Consider the structure that you are landscaping. A formal style dwelling would benefit from a formal landscape plan, which would include symmetry. Consider sheared low-growing hedges, such as boxwoods, or holly. Include defined shapes, such as shaped evergreens.  Geometric shapes prevail in this style. A  Casual, or Contemporary, abode would look best with informal plantings that are asymmetrical. Lightly pruned junipers or forsythia would achieve a natural look, aiming for a pleasing variety of texture. Curved walkways and edges are the norm for this style.  Some landscape plans can achieve a unique combination, with a formal approach toward the front yard, then tapering to more natural lines on the borders, sides, and rear of the property. Some property owners adopt a theme, such as a Japanese water garden, or a Rock garden planted with succulents.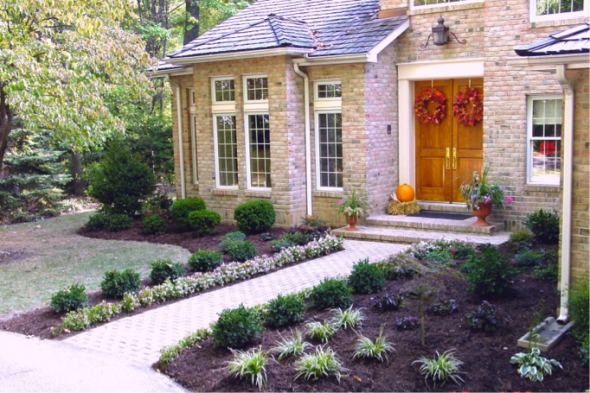 Use Color That Compliments Your Home | Mulch Landscaping Ideas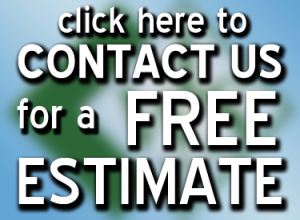 Whichever style suits you best, be sure to consider how color will complement your home. Decorative Stone comes in a great variety of colors and sizes. Dyed Mulches are now available to enhance your landscape to the best advantage. For example, brick red shutters and trim, or a barn red outbuilding would look nice with Pure Red Landscape Stone, or with Red Dyed Mulch, or Brown Dyed Mulch for a more natural appearance.
River Jacks make a pleasing presentation around pools and patios. Rich, dark mulches will make your beds pop with a natural contrast to the greens and floral colors of your beds. Whichever product you choose, it will certainly enhance your landscape and contribute to the overall health of your plantings (click here for more information about keeping your lawn healthy from the University of Maryland).
Westminster Lawn is your choice for mulch and other high quality materials to make your yard healthy and beautiful. Contact us today for a free estimate!
$79 per yard - $57 per 1/2 yard




Smooth, round tan/cream colored landscape stone. Used for decorative landscaping, walkways, and around pools and waterscapes.