Are you planning on Selling Your House or Hosting Holiday Gatherings in your home this Winter? Give your home new curb appeal with holiday landscaping including a new lawn, sidewalk or stone walkway. Make your family & friends simply envious of how beautiful your home is with a new landscaping project!
Selling Your Home During The Holidays?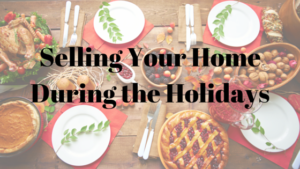 Winter and the holiday season can provide those looking to sell their home a unique opportunity as potential buyers can get a real idea of how it would be to own your home and host their own holiday celebrations there. As potential home buyers arrive to tour your home this holiday season wouldn't it be beneficial to reinvigorate the overall exterior curb appeal by adding mulch or stone and gravel for your home's holiday landscaping? Find out why the holidays might be an ideal time for you to consider selling your home by CLICKING HERE!
You can review stone and gravel options available from Westminster Lawn's Landscape Supply Yard and other materials that can be used to create an ideal exterior for potential home buyers by CLICKING HERE!
Hosting Holiday Gatherings This Year?
Everyone knows that hosting the holidays can take your stress level from 0 to 60. The holidays are right around the corner. Are you planning a large family gathering this year? You don't have to spend a fortune to host a wonderful event.  First, determine whether you want a sit-down dinner or something more casual. Then consider the menu, and guest list. Details will come to you that can be calmly added to your list and checked off as completed. Plan out your ideal holiday gathering and hosting ideas for this year & Enjoy!
Keep in mind that if your home could use a new, fresh look with the help of a holiday landscaping project using mulch, stone, & topsoil  to transform your home's yard prior to holiday gatherings then — Westminster Lawn can help! Call us today to discuss your delivery or pick up of landscaping supplies.
To find more tips for hosting holiday gatherings at your home this year CLICK HERE!