It takes a lot of work to build the perfect garden. Maybe even years. When summer comes around every year you don't want to be sitting somewhere that you don't love. If you are in the middle of making big changes it's probably going to look like a building site. There has to be an easier way, right? There has to be some kind of way where you could wake up one morning and everything looked perfect. Well you can and you should maybe go for it.
It might be worth employing the help of professionals. A landscape gardener could be just what you need. This would obviously cost you money, but if you don't have the time to do it yourself it's definitely worth it. Especially if you still want your garden looking great. Now you probably don't know exactly what they can do. We can change that by going over the 5 best reasons why you should leave the garden to professionals.
They know what works
Professional landscapers have been there before. Probably a thousand times over. They can come to your property and carefully analyze your garden with expert eyes. They will know exactly what can and can't be done, and what will look absolutely amazing. You might think you can do this yourself, but it's tough and you don't want something sub-par to what you could actually have. For this reason alone you should definitely have someone take a look.
They are artistic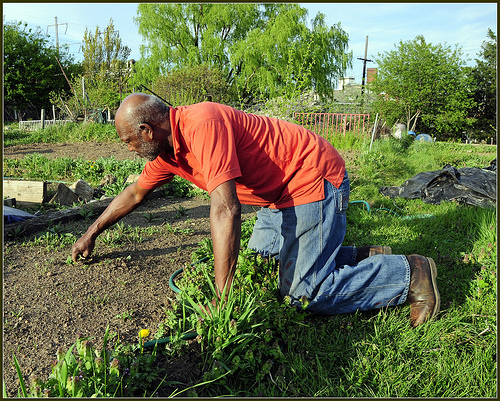 To become a great landscaper you need to have a lot of creativity. If you don't then you can't expect to survive in this game. The garden is about more than just throwing anything in there that will look good. The landscaper will carefully study your home and the surrounding features and they will choose something that fits in perfectly. You can have the most beautiful blue house in the world, but it will look stupid in a street full of white houses.
You won't overspend
When you tell the landscaper how much you have available they will always work within your budget. They know what can be done and for how much. If you choose to do it yourself you will easily find you overspend. It just means the garden has to sit there unfinished until you can save up a little bit of money to buy something else. You know your garden will be finished in the shortest amount of time possible with a professional.
Don't worry about mistakes
In order for someone to be classed as an expert they have to do the same thing over and over. They do it so much that it's very rare they make mistakes. The same can't be said for you, or some cowboy who thinks they can do it for cheaper than a professional. This could also cost you a lot more money in the long run. Material is not free. The landscapers will also know how to get those little details just right without them looking like crap.
You get an after-sales service
After they have come and gone you will always be able to contact them to ask any questions you might have. If you're stuck trying to fix something you've done yourself, you will be relying on good old Google to help you which isn't ideal. If you've ever pondered the idea of hiring a cheap company then this is another big reason why it's a terrible idea. They won't be anywhere when you try to call them. Once the job is done that's it, even when they leave your garden looking like a mess. As you can see, professional is always the way to go.
Julia Watson often blogs on different home improvement techniques. He strongly believes that a conservatory could add space to your home thereby rendering an appealing beauty to it.